SEO For Business : Why Every Business Needs SEO
A study revealed that over 60% of consumers using Google will click on one of the top three search results and ignore the rest. The basic idea is that your company needs to rank on top, or your customers will go somewhere else. Fortunately, there's a way to ensure your top spot and it includes the use of seo for business.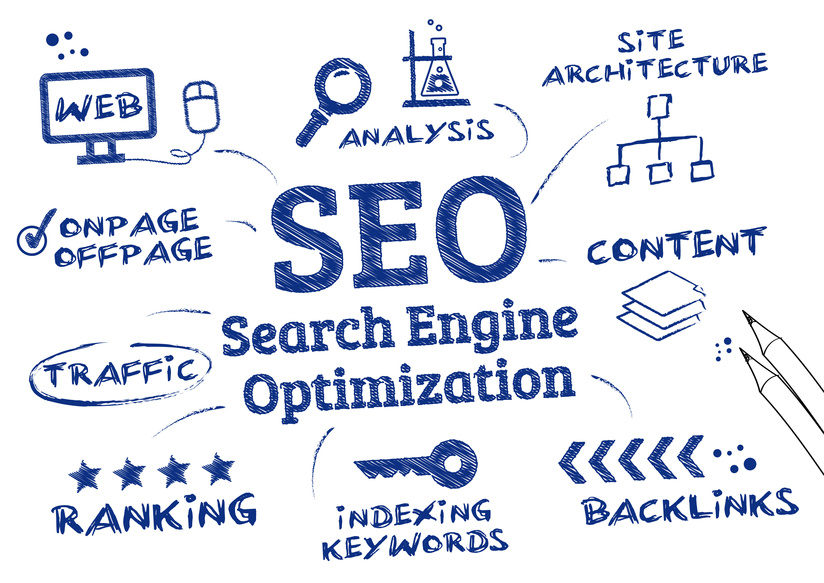 1. Search rankings seo for business
Some business owners see SEO as a marketing trend as opposed to a necessity, but the reality is that companies that actually succeed invest a great deal of time and energy into SEO tactics. Using search engine optimization strategies will not only help you increase your search rankings, but it will drive a constant flow of traffic to your website.
2. Research before making a purchase
70% of all consumers research online companies before they give them their business. Based on these statistics, having a simple functional website is no longer enough. A greater part of SEO is not only enhancing the visibility of your business, but doing so by providing relevant content regularly to consumers. Bear in mind, visitors are more likely to become lifelong customers if your website is properly optimized.
3. SEO for business
Mobile devices empower people to find the businesses they want and need regardless of where they are. Most Google searches are performed from a mobile device, and that equals up to 100 billion monthly searches. Additionally, statistics have also pointed out that most consumers are looking at localized search results when employing the use of search engines. Business owners who take the time to optimize their websites for local SEO can instantly connect themselves with local residents and beat competing corporations.
4. Everyone is using SEO
Even if your business is fortunate enough to live off of past client traffic or foot traffic, the reality is that it won't be this way in the future. It is getting harder and harder for businesses to rank in search engines and by taking a long time to enact SEO, your competitors are only going to get ahead.
5. Build credibility with SEO
Most web users don't even look at the paid ads in search results but rather focus on organic search results. When you take the time and money to invest in SEO, you not only get higher rankings, but consumers are twice as likely to trust your company. A combination of great rankings and high-quality content can help you build your brand exponentially and hone positive feelings in consumers towards your business.
6. Generate High-Quality Leads
One of the main perks of SEO is that people don't find your business unless they want to. Meaning, you only show up when people are looking for the product, service, or location specific to your business. How much more targeted of an audience could you ask for? A good reminder is to make sure your content, products, or services are up to par with what consumers are looking for. More quality leads equals more conversions.
An SEO strategy is absolutely vital for long-term success.
When done correctly, it can give you consistent and endless organic traffic and results. There are Google algorithm updates that can make it a little more tough (they're always trying to rule out spam, which is great, but can make it all a bit trickier).